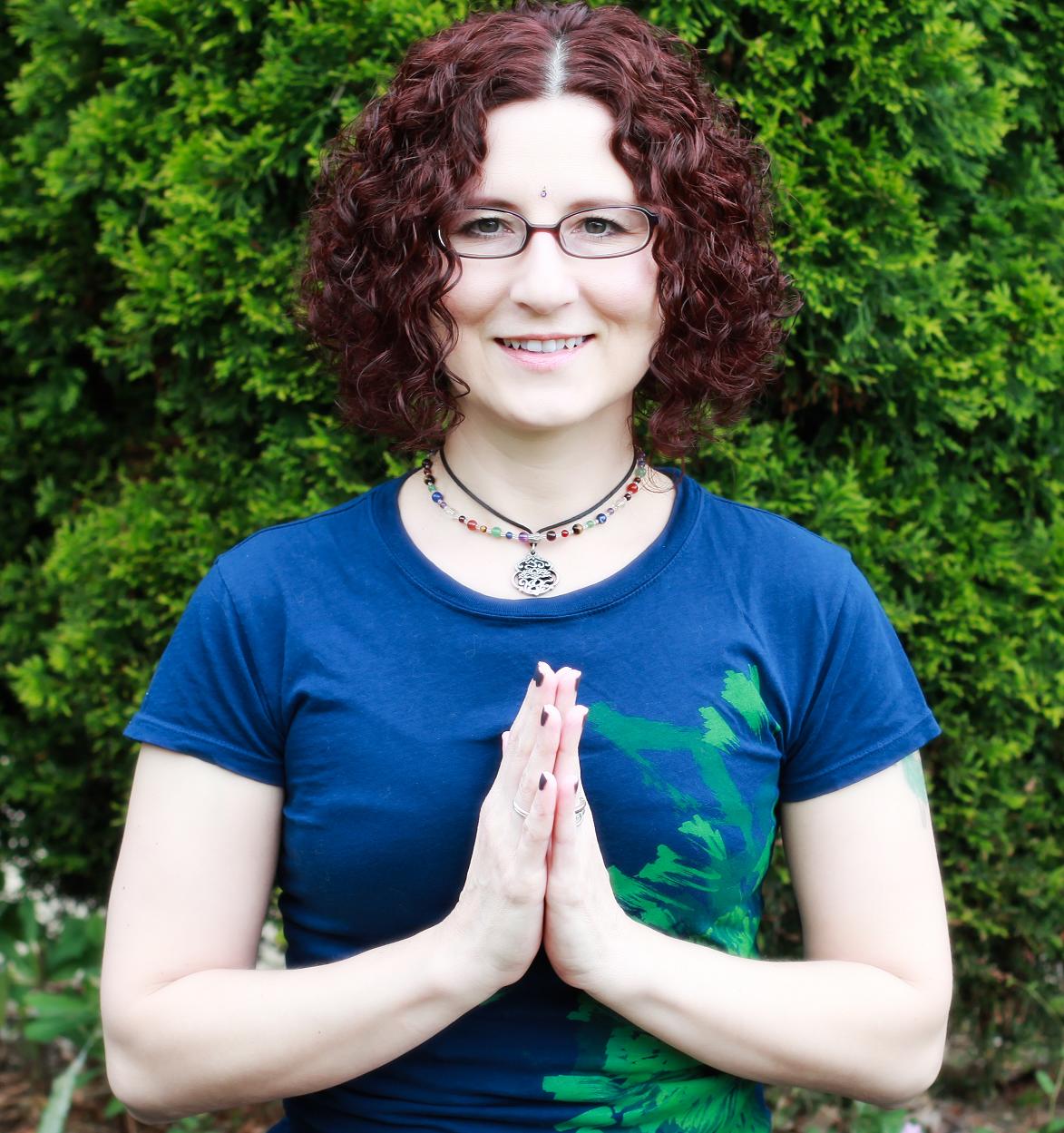 Carrie is an Integrative healing practitioner both as a Nationally Certified and State Licensed Acupuncturist and Massage Therapist. She is also a Reiki practitioner and Master and has been in practice for over 20 years in Dearborn, Michigan.
Carrie teaches gentle Yoga for Stress Relief, Yoga of the Heart, Yoga for Asthma, Meditation, privately and as workshops.
She studied Massage Therapy at Irene's Myomassology Institute in Southfield, MI. She did her 200 hour training at Rising Sun Yoga, now Yoga 4 Peace, in Southgate, MI. Meditation Teacher Training and Seminary Program, through The Temple of Kriya Yoga in Chicago, IL. Her 500 hour Therapeutic Yoga training was at Ananda Seva in Santa Rosa, CA. She learned Yoga of the Heart: Cardiac and Cancer Certification, with Nischala Joy Devi, the creator and former director of Stress Management of Dr. Dearn Ornish's Program for Reversing Heart Disease. She trained in Trauma Sensitive Yoga in Boston, MA, and Street Yoga.
Carrie is a State of Michigan Licensed Massage therapist, an E-RYT 500, (Experienced Registered Yoga Teacher at the 500 hour level), through Yoga Alliance, as well as a member of the Assoiciated Bodywork and Massage Professionals.
Through Eight Gate Acupuncture, Carrie studied Traditional Chinese Medicine since 2016. Beginning in 2020, she took her Board exams through the NCCAOM and became a State Of Michigan Licensed Acupuncturist.

About Transform Therapies:
Life is all about transformation! Changes are always happening around us. We can learn to manage changes in a positive way, encouraging equilibrium, wellness, and even happiness!
We at Transform Therapies hope to be able to assist you in learning to adapt to new ways of being in your body through various massage therapy techniques, yoga classes, workshops, and private sessions, meditation, Ayurveda lifestyle practices, guided relaxation, stress management techniques, Reiki, and more!
It is our goal to help people transform their own lives even more with Acupuncture, private, personal yoga training, massage and specialized yoga therapy for specific concerns.
About Private Yoga Sessions
If you've never experienced a private yoga session, please don't be intimidated. Private yoga sessions are for beginners and advanced practitioners both. As a matter of fact, a private session is a great way to start practicing, especially if you're nervous about jumping right into a class.
A private yoga session focuses solely on your goals and needs. Some common reasons students enroll in private sessions are:
To achieve better alignment

To deepen your expression of a pose or set of poses

To familiarize oneself with yoga before attending a public class

To focus on a specific concern such as anxiety, stress, depression, weight loss, gaining strength, etc.

To learn how to adapt yoga for a physical limitation

Call, message, or email to make your appointment!